更新日: 2023年3月23日
Address: 2-2,Akedohri,Izumi-ku,Sendai-shi,Miyagi-ken,981-3206,JAPAN.
Phone:+81-22-377-8700
Fax:+81-22-377-8712
Overview
Industrial Technology Institute, Miyagi Prefectural Government (ITIM) is a public Research and Development Institute that works for the development of local industry.
ITIM was established in December 1968, as the Miyagi Prefectural Institute of Technology. In February 1999, it was relocated to Izumi-Park Town Industrial Park and reorganized into the present ITIM in April 1999. ITIM provides high quality technical support services, as listed below, in order to contribute to the promotion of local industry.
Business Support Services
The following support services are available in order to provide technological solutions for local industries.
Technical Consultation
Consultation is always available for general industrial technologies.
Technology Upgrade Support
Institute technicians are sent out or company technicians are brought in for local companies to aid in finding technological business solutions in the development of new products, new technology and improvements in the production process.
Open Equipment and Facilities
The institute's equipment and facilities are open for use by businesses. Operational training is always made available in order to make use of our facilities and equipment.
Technical Training
Technical training in product design, development methods and peripheral technology, such as 3 dimensional CAD/CAM/CAE with a direct link to business, is provided.
Tests and Analysis
Various tests, analysis, and measurements are conducted on industrial materials and products are given.
Cooperative, Funded, and Hands-On Research
Cooperative and funded research is made available under the collaborative efforts of businesses. Hands-on research is also available for the purpose of developing products under partnership with ITIM.
Research & Development(R&D)
R&D is conducted for whatever themes that meet the needs of business clients, from generating the seeds of future technology to concepts that are useful in the promotion of local industry.
The Annual Research Report of Industrial Technology Institute, Miyagi Prefectural Government (PDF, Language:Japanese )

Utilization of Intellectual Property
We promote the utilization of intellectual property for local business by enhancing support for startup businesses and helping improve the technological capabilities that form the core of the intellectual property of local businesses.
Industry-Academia-Government Collaboration
The promotion of development and transfer of new technologies is advanced by the strengthening of cooperation among the industry, academia, and government sector through research activities, partnership among local universities, and exchange events with various exchange groups.
Organization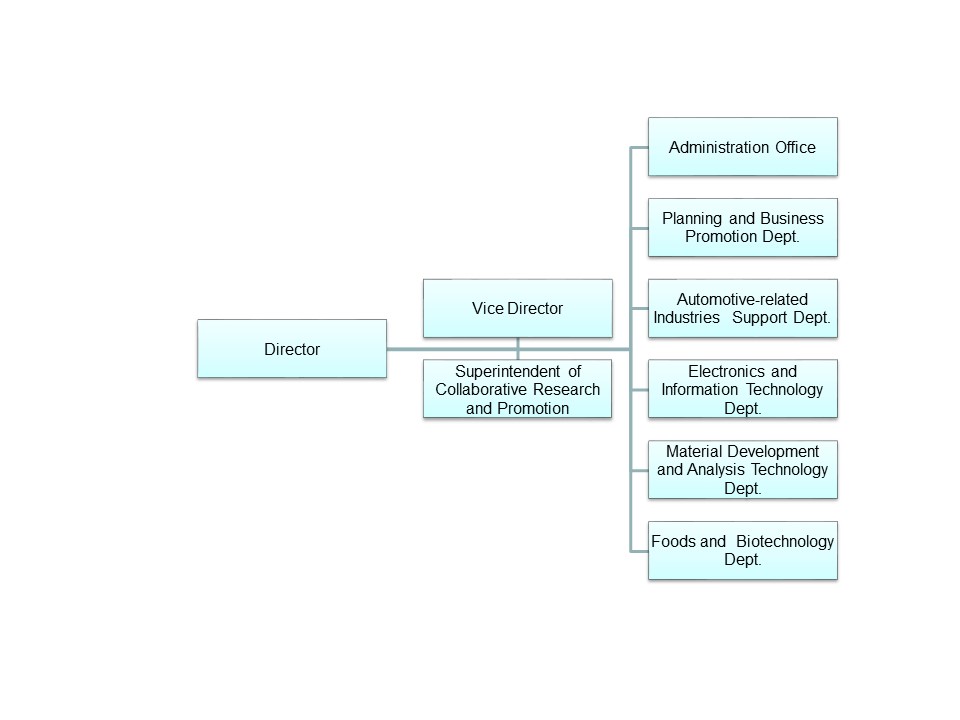 ---
LINKS